How Much House Can I Afford?
Before you look at a single house you want to know what you can afford to buy. Lenders look at three categories to figure this out. They are your credit score, how much down payment (if any) you can contribute to the purchase, and your monthly income versus your debts. Let's see what you'll need.
How Much Home Can You Afford?
Knowing A Price Range Will Help With Having Realistic Expectations.
---
What Credit Score Do I Need?

FHA loans allow for a credit score in the 500's but most lenders want to see a 580 credit score for a home purchase. The better the score, the better your options will be. For example, a person with a 580 credit score could qualify for an FHA loan, and someone with excellent credit could qualify for a Conventional loan with as little as 3% down payment.

How Much Down Payment Do I Need?

A common misconception is that you need 20% of the home price saved for a down payment. This could not be further from the truth. FHA loans allow for as little as 3.5% down payment and Conventional loans can go as little as 3% down payment for anyone who hasn't owned a home in the last 3 years. Both of these loan types also have Down Payment Assistance programs that can help pay some or all of the down payment for you if you qualify.

What Income Do I Need To Qualify?

Steady employment is the number one thing a lender is looking for when qualifying someone for a home loan. Full-time W2'd and Salaried jobs are considered steady employment and can be used immediately after starting at that job without a 2 year history in most cases. Most other types of income, including Self-employed, Part-time, Contract/1099, commission, and other types of income are likely going to require a 2 year history on that pay type, and possibly other documentation as well, to be considered. Most loan types will allow between 40-50% of your gross monthly income to be used for your house payment and other monthly debts, and this percentage can change based on your credit score and your other risk factors.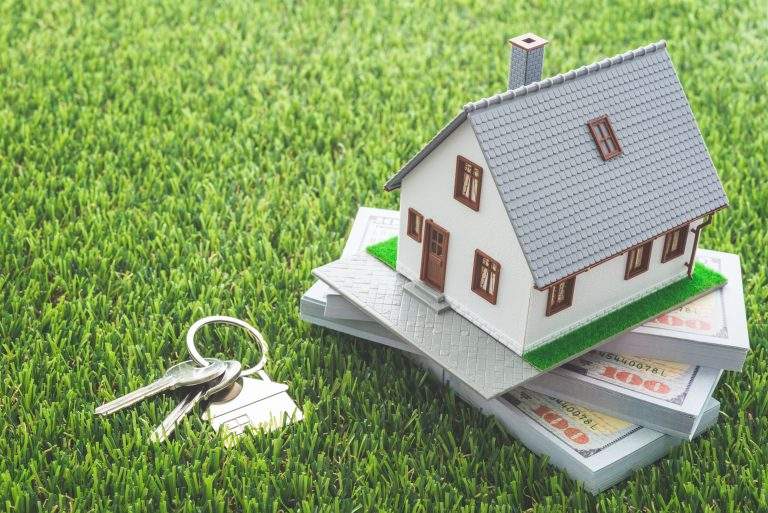 How To Get Prequalified For A Mortgage
Each loan type has different rules for how they look at the 3 Pillars of Lending above. Once you fill out a loan application and our Loan Originator has a chance to review your unique scenario and look at your credit profile, they will put together the loan options that make the most sense for you. This is known as a Prequalification and allows you to go out with a real estate agent and start putting in offers for buying homes. If any major change occurs to your financial situation, you'll want to alert your lender ASAP so they can insure your prequalification is still valid with the changes.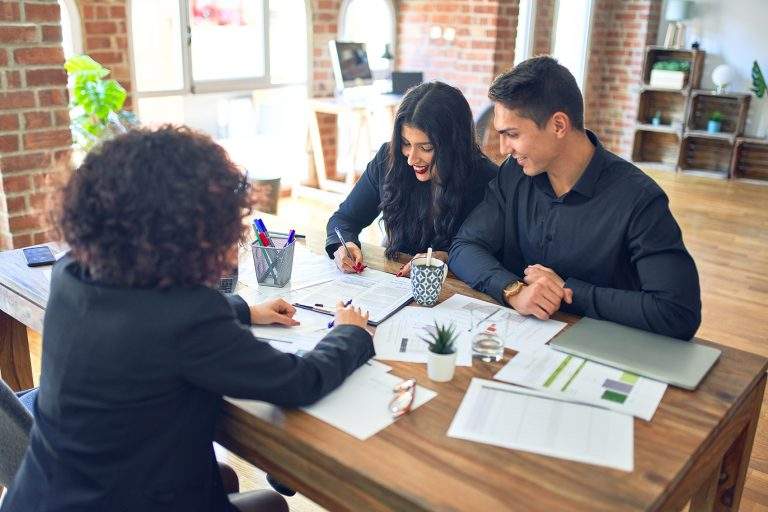 Using a Co-signer to Buy a Home
Sometimes your income or job history isn't sufficient to qualify for the home on your own. In many cases, you have the income to afford the home but not the history of receiving it that may be required for that income type. Incomes coming from self-employment, 1099 work, commissions, second jobs, part-time work, and others require a two year history of receipt so often when people don't have this, they can turn to a co-signer. A cosigner is typically a family member who will add their income versus debt scenario to the loan to help afford more home. The rules are the same for a loan with a co-signer – Total usable income will be compared to total debt monthly and will be used to determine how much money they have remaining each month to put towards a home payment. Co-signers are willing to take on the financial burden of the loan and are held to the same standard for payback of the loan as the other borrowers.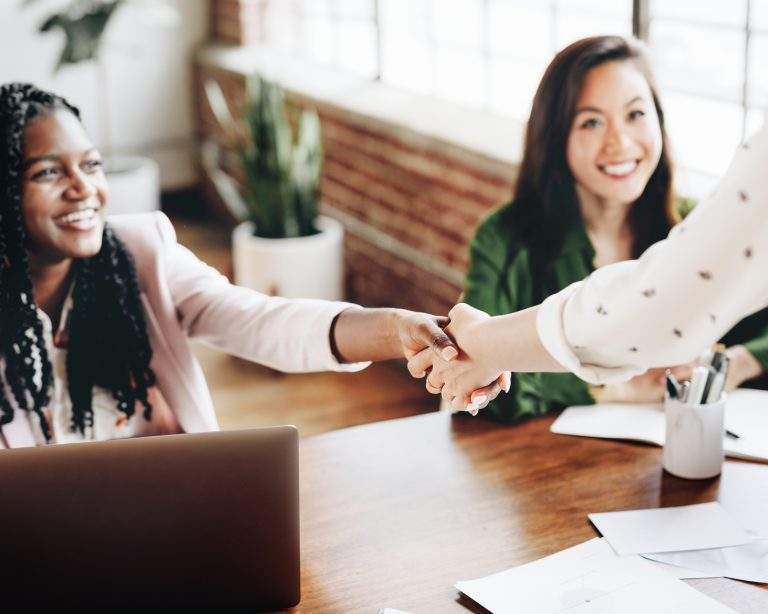 Keys to Successfully Qualifying for a Mortgage
Some income types have restrictions on when you can use them to qualify for a home. Two types that do not typically have restrictions are Salaried Employment and Full-time Employment. In most cases, both of these types of income are usable without averaging your income over the last two years.
Incomes other than Salary and Full-time will typically require a one or two year history to be reviewed and averaged to count that income towards home buying. So if you have less than two years of these types of income, you may not be able to count that income towards qualifying.
Some of those income types include: Self-employment, Part-time, Second Job, Seasonal, Shift Differential, Overtime, Commission, Bonus, Dividend, and more. If you have any of these types of income, it's important to discuss your unique scenario with a loan originator to determine if your income can be used.
HAVE A FEW MORE QUESTIONS?
Our Loan Experts Can Help
---
What Documentation Do I Need To Qualify For A Home Loan?

A lender needs to review your income, assets, credit report to determine the best loan fit for you.

Income Documents typically include:

Last 30 days of paystubs.
Last 2 years of W2's/1099's.
Last 2 years of Tax Returns.
Other non-traditional sources of income documentation.

Asset Documentation examples:

2 months bank statements
Retirement accounts
Gift funds proof

What Amount Home Loan Do I Qualify For?

This will be dependent on a few factors. A lender reviews your income, debts, assets and credit to see how much payment you can afford and what loan type best suits your unique scenario. Primarily they'll look at the payment you can afford and how much house that payment will cover monthly.

Should I Consider A VA Loan?

If you are a veteran, you should consider a VA loan. If you're eligible, the VA loan is one of the best loans available for someone looking to buy a home.
A Lending Hand for Financing Home Mortgages
Spire Financial (A Division of V.I.P. Mortgage Inc.) brings lending expertise to you. All of our loan officers offer personalized communication for every client, guiding them through the process. We can show you ways to maximize your finances and unlock future opportunities. Spire Financial keeps you in control of refinancing, debt consolidation, and home equity. Together, we can achieve your financial goals.